On Tuesday afternoon, President Trump participated in his FIRST Presidential "turkey pardon." He was accompanied by his wife First Lady Melania, and his son Barron in the Rose Garden, where they took part in the official "pardoning" of the national Thanksgiving turkey. President George H.W. Bush began the tradition of "pardoning a turkey," in 1989.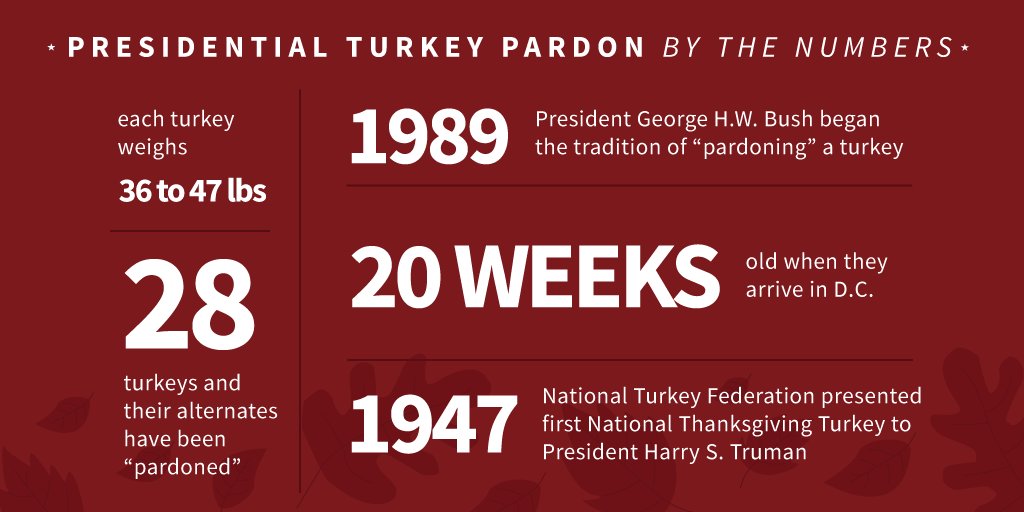 America voted for the turkey that they thought deserved the presidential pardon, and the winner was "Drumstick" who was officially presented during the Rose Garden ceremony.
Which turkey should be pardoned during the National Thanksgiving Turkey Pardoning Ceremony?

After the pardoning, Drumstick and Wishbone will join last year's turkeys, Tater and Tot, at Virginia Tech's "Gobblers Rest" exhibit.

— The White House (@WhiteHouse) November 20, 2017
Before the official pardoning, Press Secretary Sarah Huckabee Sanders had a surprise visitor in her office from "Wishbone" before he and Drumstick departed to Virginia Tech "Gobblers Nest," in the Blue Ridge Mountains, where they will join "Tater and Tot" from last years Turkey Pardon.
We had a surprise visitor in my office today and got to live a real life version of an episode of the "West Wing". pic.twitter.com/skrWxVCcBc

— Sarah Sanders (@PressSec) November 21, 2017
Then, Sarah brought "Wishbone" to the briefing room for a tour, where she gives the crooked press their royal beat -downs.
"Drumstick is a little bit more shy, so we just brought Wishbone in for today," Sarah said.
Press Sec. Sanders brings Wishbone, one of two turkeys vying for a presidential pardon today, to the briefing room: https://t.co/ClioMOCtuk pic.twitter.com/h2lncwzo0g

— ABC News Politics (@ABCPolitics) November 21, 2017
Afterwards, came the official pardon of the national turkey, "Drumstick".
During the pardon, President Trump took a special moment to thank the military, law enforcement. and first responders for their incredible service to our nation.
"I would like to take a moment to extend our very heartfelt, special message of thanks. Thanks to the finest, bravest people in the entire world. Our great men and women in uniform. The military, law enforcement, first responders – these are incredible people. So thank you."

"You're far away, and you spend so much time away. This Thanksgiving I want each of you to know that we're forever grateful for the incredible job and the incredible sacrifices that you and your families make in defense of our nation, our freedom, and our truly great American flag."
Here is the official pardoning of "Drumstick."
Let us know what you think in the comments below. HAPPY THANKSGIVING!
Cover Image Source: Dagger News